15 Places You Should Put Baby Gates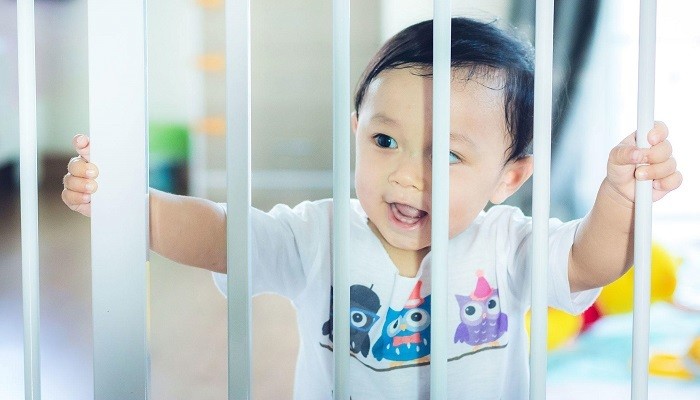 Are you wondering where to put your baby gate? Baby gates are essential items to have in every home if you have toddlers. They ensure that your baby is safe and cannot access to areas where you don't want them to.
The world is moving fast, and everybody is busy making their life better. Since you don't have all the time to watch your kid 24/7 baby gates comes to make your life easier.
They give your baby a safe place to play and provide you with the freedom to do your tasks freely. Here are 15 places where you can install baby gates.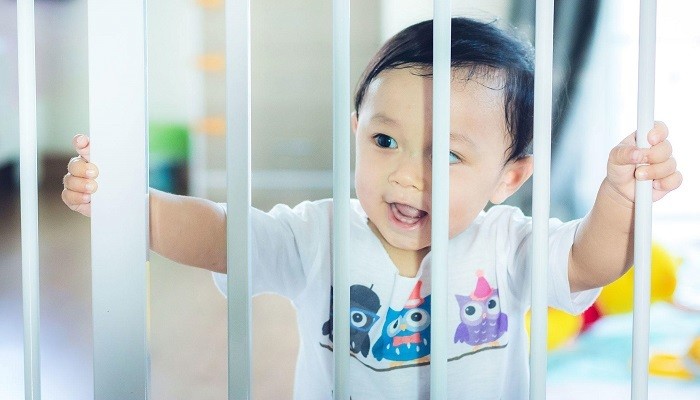 15 Places You Should Put Baby Gates
Entryways
Entryways are areas or halls reading to the house. Generally, they are fitted with tiles without carpets. The floor may be cold and therefore putting a baby gate to the entryways will prevent the baby to get out of the house. The outside may look very appealing to the child and may get excited to get out.
Windows
Babies may get curious about the light entering through the windows and hence may climb on the windows, and this could result in injuries. A baby gate can be fitted on the window area to prevent the kid to access the window directly.
Review Article – Best FreeStanding Baby Gates (Review & Buying Guide)
Fireplace
Baby gates are placed around the fire to enable the child to get warmth without getting burned without much supervision. This allows the parent to carry on with other chores in the house.
The gates around the fireplace should be made of metal or made from fireproof material and a bad conductor of heat.
Staircase
Stairs are said to be the most cause of an accident to babies who are learning to climb up and down. Baby gates can help to control the baby from accessing the stairs to prevent falls reading to injuries. It is advisable to place baby gates at the top and the bottom of stairs.
Basement
A lot of risks may get babies if they access the basement without supervision. Dangerous items may be found in the basement which may harm the kid. The stairs leading to the basement may also cause the baby to fall.
Bathroom
Bathrooms can hold quite a range of hazard to the baby which ranges from; water, cleaning detergents, cosmetics and other types of medicines. Babies may also fall into the toilet and drown. Baby gates may help to keep the baby from entering the bathroom, even keeping the doors closed can also help.
Review Article – Best Retractable Baby Gates (Review & Buying Guide)
Pool
The pool is one of the places where fatal accidents occur to the children. Having baby gates to the pool area is not just advisable but also the best and safe thing to do. Babies like playing with water and may end up in an open pool which may result in drowning.
Garage
The garage is another dangerous area for the babies. The items stored in the garage such as various tools, equipment, and machinery may be hazardous to the babies. The babies may destroy the devices too.
Baby gates at the garage help to keep the babies off the garage hence reducing dangers to the child and the safety of tools and equipment in the garage.
Porch
Kids don't love spending all their time indoors. They love the outside too, and a baby gate can be ideally used on the porch. Your baby can play outside protected, and the gate ensures that the baby does not go to the yard or beyond. You will, therefore, enjoy your time out without having to chase after the baby.
Yard
Sometimes you will have to go to the yard. Whether you want to relax, play or do some gardening, your baby will accompany you. Having a baby gate in the yard is very essential. This is especially if the yard is not fenced. Your baby can wander safely in the yard and enjoy some sunshine as you do your activities.
Home Office
A home office has all this stuffs such as desks, sharp objects, computers, file cabinets, staplers, letter openers and more. All these can be harmful to your kid since kids are curious. They might go and touch some of these things that may fall on them.
Kids love putting everything in their mouth. Imagine them putting office staples in their mouth. This can lead to choking hazards. It is therefore essential to have a baby gate at your home office to prevent dangerous risks.
Bedrooms
A baby gate can be put in front of the doorway of your baby's bedroom. Your baby can therefore play or sleep in their room while they hear you. The gate will ensure that when the baby wakes up, he or she doesn't leave their room.
Right away from their sleep, babies are not usually fully awake. They may trip as they walk and preventing such incidents it is better to have baby gates at the bedrooms doorways.
Kitchen
Your kitchen is one of the riskiest places for your kid. It has all dangerous items like knives, gas cookers, water and many more. Your baby can turn on the burners or open drawers with sharp cutlery. It is essential to block the kitchen area with a baby gate especially if your attention is on something else.
Living Room
You probably spend most of the time with your baby in the living room. When you are not in a position to watch your baby play, install a baby gate to prevent access to the living room. A living room has all these items that seem to beacon your baby.
TVs, sharp corner tables, and loose cables should be kept out of reach for your kid. Baby gates prevent damage to such precious and valuable items in your living room.
Hall Ways
A hallway may be leading to the rest of the rooms in the house. The best solution to block the entrance is by installing a baby gate. This will prevent your toddler from going to places he/she shouldn't.
Final Verdict
With all these places to install safety gates, many baby gates are specialized for specific areas. Some are extra tall while others are wide enough to fit your doorways or large spaces.
It is wise to keep your child safe and away from dangerous areas such as the kitchen and fireplace. Make your kid happier and your life easier by choosing to purchase a baby gate today.
DON'T MISS