How To Become A Foster Parent In Missouri?
Last Updated on April 30, 2023 by babygatesplus.com
To become a foster parent in Missouri, you must first contact your local Department of Social Services office. They will provide information on the requirements and process for becoming a foster parent. Generally, you must be at least 21 years old, complete an application form, attend training classes, submit to fingerprinting and criminal background checks, have a physical exam from your doctor and pass home inspections.
You may also need to participate in interviews with social workers or other professionals regarding your ability to care for children who have been removed from their homes due to abuse or neglect. Once approved as a foster parent by the state of Missouri, you can begin providing temporary care for children in need of housing until they are placed into more permanent homes with family members or other guardians.
Step 1: Meet the Basic Requirements – To become a foster parent in Missouri, you must be at least 21 years old and pass background checks. In addition, you must have a stable source of income that is sufficient to cover your own living expenses as well as any additional costs associated with caring for a foster child.
Step 2: Attend an Information Meeting – The Missouri Department of Social Services (DSS) provides free informational meetings about becoming a foster parent throughout the state. At these events, prospective parents will learn more about what fostering entails and how they can get started.
Step 3: Complete Training and Home Studies – Once you've attended an information meeting and decided to move forward with becoming a foster parent, DSS will require that you attend mandatory pre-service training classes prior to being approved for licensure. Additionally, DSS will conduct two home studies—one prior to licensure approval and one after licensure has been granted—to ensure your residence meets all applicable safety standards for children in care.
Step 4: Finalize Licensure Process – The final step on the path toward becoming licensed involves filling out applications, providing references from friends or family members who know you well enough to vouch for your character, submitting financial documents such as pay stubs or tax forms (if necessary), completing medical exams if required by law enforcement agencies depending upon the county in which you live, having fingerprints taken at local police stations or sheriff's offices if requested by licensing personnel; then finally attending an interview with agency representatives before final approval is granted
What Disqualifies You from Being a Foster Parent in Missouri?
In Missouri, potential foster parents must be at least 21 years of age and must pass a rigorous background check in order to become licensed. Some disqualifying factors for becoming a foster parent include criminal convictions for violent or sexual offenses, driving under the influence (DUI) or reckless driving within the past 5 years, drug-related felony convictions, any history of child abuse or neglect adjudicated by court findings as well as certain mental health diagnoses. Additionally, anyone with an active case open with Child Protective Services is unable to become a licensed foster parent in Missouri.
How Long Does It Take to Become a Foster Parent in Missouri?
In Missouri, the process of becoming a foster parent can take anywhere from 1-3 months. This includes an in-depth application process that requires background checks and home visits as well as training classes to ensure prospective parents are prepared for their role. After all, requirements have been met, families must wait for approval from licensing authorities before they can become certified foster parents.
Missouri Foster Care Home Study Checklist
Missouri Foster Care Home Studies are an important part of the foster care process. They provide a comprehensive assessment of potential foster parents to ensure that they are prepared to meet the needs of children in their care. The Home Study Checklist includes items such as criminal background checks, home visits, reference interviews, and financial assessments.

Additionally, it also reviews family dynamics and assesses parenting skills. This checklist is designed to assist social workers with the evaluation process by outlining all required information needed for approval or denial of a foster care application in Missouri.
7 Requirements for Becoming a Foster Parent
How Much Do Foster Parents Get Paid in Missouri?
Foster parents in Missouri receive a tax-free stipend for taking care of children in the foster system. The amount varies depending on the age and needs of the child, but it is generally between $400 – $1,000 per month per child. Additionally, they may be eligible to receive benefits such as medical coverage and reimbursement for out-of-pocket expenses related to caring for their foster children.
Can Foster Parents Get Food Stamps in Missouri?
Foster parents in Missouri can apply for food stamps on behalf of their foster children. The Department of Social Services (DSS) administers the Supplemental Nutrition Assistance Program (SNAP), which helps to provide low-income families with access to nutritious foods. To be eligible, applicants must meet certain income and asset requirements as well as other criteria set by DSS.

Foster parents are able to submit an application online or at a local Family Support Division office with all of the necessary documents, including proof of guardianship and evidence that they have been appointed legal guardian or conservator by a court order.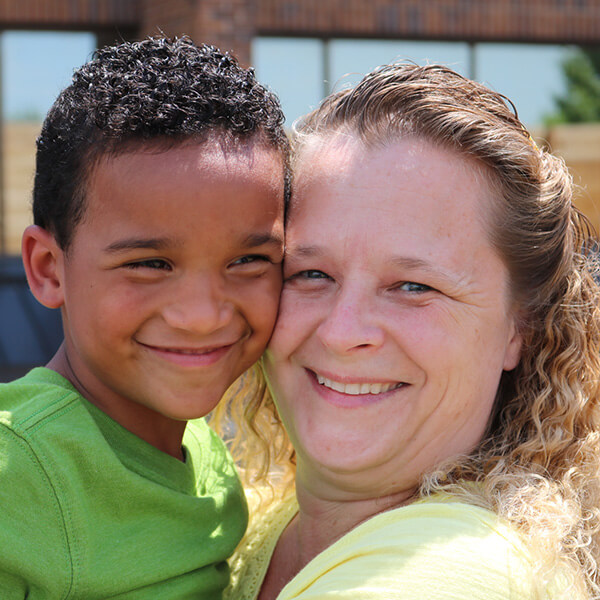 Credit: www.fosteradopt.org
How Much Do Foster Parents Get Paid Per Child in Missouri?
Foster parents in Missouri are not paid a salary to care for children; instead, they receive monthly reimbursements ranging from $400-$1,100 per child depending on the age of the child. These payments can be used to cover costs associated with caring for their foster child such as food, clothing and medical expenses. Foster parents have access to additional financial support through programs like Medicaid and the Supplemental Nutrition Assistance Program (SNAP).

As an added incentive, many counties also provide foster parent training stipends or other incentives that can help offset some of these costs. Becoming a foster parent is both rewarding and challenging – but thanks to the resources available in Missouri, it can also be financially viable too!
How Long Does It Take to Be a Foster Parent in Missouri?
The exact answer is that it takes approximately 3 to 6 months to become a foster parent in Missouri. Becoming a foster parent in Missouri can be an incredibly rewarding experience. It's important, however, to understand the commitment involved before taking this step – especially when it comes to time requirements.

The process of becoming a licensed foster care provider typically takes between three and six months from start to finish. After submitting your application and being approved, you will have home visits with social workers who will discuss expectations and provide training on issues related to foster children. You may also need additional background checks or fingerprinting as part of the licensing process which can add additional weeks to the timeline for completion.

Once all paperwork has been processed, you are good to go! With patience and dedication, soon you too can be providing stability and safety for children in need within your community as part of Missouri's foster care system!
What is Required to Be a Foster Parent in Missouri?
In order to become a foster parent in Missouri, prospective parents must meet several requirements. First, they must be at least 21 years of age and complete a criminal background check. Second, they must have enough space available in their home for the child or children that will be placed with them.

Third, they need to complete all necessary documentation and paperwork required by the state as part of the licensing process. Fourth, they must take part in 30 hours of pre-service training which covers topics such as family dynamics and trauma-informed care. Finally, applicants are expected to demonstrate an understanding of current regulations governing foster care services and how best to support the development and well-being of the children who enter their homes.
Becoming a foster parent is no small feat but can bring immense rewards when done right.
Can Foster Kids Share a Room in Missouri?
Yes, foster kids in Missouri can share a room. In accordance with the Missouri Department of Social Services Children's Division, there are no regulations prohibiting two or more children from sharing a bedroom as long as they have adequate space and proper supervision. Although it is not recommended that siblings of opposite genders be placed together in the same room, other arrangements such as housing boys and girls who are unrelated to each other may be possible depending on the age gap between them and their comfort level with one another.

Additionally, any bedrooms shared must meet state-mandated size requirements for square footage per child based on their ages. Ultimately, the decision to allow multiple children to share a bedroom should be made only after careful consideration of the safety risks involved and determining if this living arrangement is best for all individuals concerned.
Conclusion
Becoming a foster parent in Missouri is an incredibly rewarding experience that can bring joy and purpose to your life. There are several steps to complete before you can become certified, but once all the paperwork is submitted and interviews are completed, you will be ready to welcome children into your home as a foster parent. The rewards of helping children in need make it more than worth the effort required for certification.

As long as you are prepared with patience, understanding, and compassion, fostering can provide you with countless opportunities to help those who most need it.