How To Become A Foster Parent In California?
Last Updated on May 8, 2023 by babygatesplus.com
In order to become a foster parent in California, you must first complete the required training and licensing process. This includes attending an orientation session, completing the application process, providing references and undergoing a background check. You will also need to attend several classes on topics such as understanding foster care regulations and laws, parenting skills, and child development.

After completing all of these steps you can apply for your Foster Parent Licence from Community Care Licensing (CCL). The license is valid for 3 years during which time CCL may conduct home visits or require additional training courses to ensure that your home meets all of their standards. Once licensed by CCL you will be eligible to receive children placed with them through county social services departments or other public agencies.
Become Familiar with the Requirements: The first step towards becoming a foster parent in California is to become familiar with the requirements set by the state for prospective parents
These include having a stable home environment, passing background checks and providing references from family or friends who can vouch for your character
Attend an Orientation Meeting: In order to begin the process of becoming a foster parent, you must attend an orientation meeting at your county's Department of Social Services (DSS)
At this meeting, you will receive information about fostering children, learn more about what it takes to be a successful foster parent and have all of your questions answered by experienced professionals
Complete Necessary Paperwork: After attending an orientation meeting, you will need to complete several forms that are necessary before moving forward in the licensing process
This paperwork includes submitting financial disclosure forms and completing medical evaluations for yourself as well as any other adults living in your home who may interact with fostered children on a regular basis
4
Participate in Home Study Interviews: During this stage of the licensure process, social workers from DSS conduct several interviews at your home which provide them insight into how suitable it is for child care purposes and whether or not you are qualified to become a foster parent based on their criteria such as safety standards and overall lifestyle choices within the household
5 Apply For Licensure: Once all applicable paperwork has been completed, submitted accurately and approved by DSS officials then applicants must submit their application for licensure along with supporting documents such as fingerprints if required , proof of insurance coverage , CPR certification etc
Upon approval , new foster parents officially receive their license allowing them to start caring for children placed under their care
How to Become a Foster Parent (California)
How Much Do Foster Parents Get Paid in California?
Foster parents in California receive a basic monthly foster care payment of $816 to $1,508 per month, depending on the age and special needs of the child they are caring for. In addition to this basic payment, there are also additional payments that may be available for medical expenses or other necessary costs associated with caring for the child.Fostering can be an incredibly rewarding experience for those willing to open their hearts and homes up to children in need – but it does come at financial cost.

Although some states offer more generous compensation than others, California is one of the best when it comes to reimbursements for foster parents. Financial support helps make sure that these selfless individuals who choose to take on such a huge responsibility have all they need in order to provide an environment where these children can thrive.
How Long Does It Take to Be Approved As a Foster Parent in California?
The exact answer is that it typically takes about 3 to 6 months for an individual or family to be approved as a foster parent in California.Becoming a foster parent in California can feel like an overwhelming process, but the rewards of providing loving care and support for children and adolescents who are unable to remain with their biological families far outweigh any initial concerns. The state of California has specific regulations, training requirements, and licensing steps that must be followed before individuals or families can become certified as foster parents.

Although the process may seem lengthy at first glance – usually taking between three and six months – those who persevere will find themselves part of a supportive community where they are able to offer much needed help to vulnerable youth while also forming meaningful relationships with them.
What Disqualifies You from Being a Foster Parent in California?
In California, any person who has ever been convicted of a violent felony or certain serious misdemeanors (including but not limited to sexual assault and/or child abuse) is disqualified from becoming a foster parent. Additionally, any person with a history of substance abuse that has not been addressed or treated may be ineligible to become a foster parent in the state. Drug and alcohol testing are required for all prospective foster parents during the certification process in order to ascertain whether they meet these standards.

Foster parenting is an incredibly important job that requires dedication, compassion, and emotional resilience. Therefore it is essential that only those individuals who have proven themselves capable of providing safe and loving homes for vulnerable children are allowed to become certified as foster parents in California. As such, potential applicants must demonstrate their ability to provide suitable care by being free from criminal convictions related to violence or serious misdemeanors as well as having successfully completed treatment for substance abuse if necessary before even being considered for certification.

Failing this criteria disqualifies them from becoming a certified foster parent in California no matter how eager they might be otherwise!
What are the Requirements to Foster a Child in California?
The exact answer to the question of what are the requirements to foster a child in California is: applicants must be at least 21 years old, pass criminal background checks and home inspections, attend an orientation and complete 30 hours of pre-service training.Fostering a child can be one of the most rewarding experiences that someone can have. In California, there are certain requirements that need to be met in order for an individual or family to become potential foster parents.

Applicants must first meet the age requirement of being at least 21 years old. Then they need to pass both criminal background checks and home inspections which will ensure their residence is safe for children. Additionally, each applicant needs to attend a state-sponsored orientation session as well as complete 30 hours of pre-service training which covers topics such as understanding abuse prevention laws, recognizing signs of abuse and neglect, dealing with different types of trauma experienced by children in care settings etc..

Once all these requirements have been fulfilled prospective foster families should then contact their local county social services office for further information on how to get certified!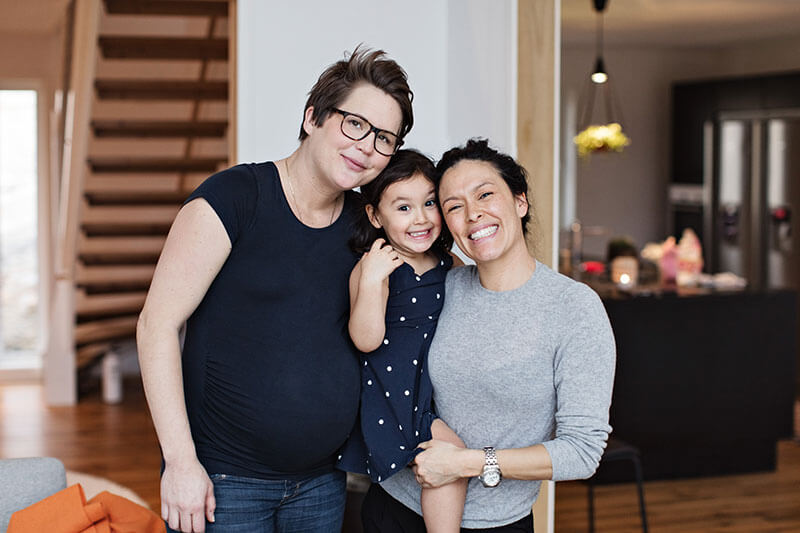 Credit: dcfs.lacounty.gov
How to Become a Foster Parent Los Angeles
Becoming a Foster Parent in Los Angeles is an incredibly rewarding experience that provides hope for children and youth who are dealing with difficult family situations. To become a foster parent in Los Angeles, you must be at least 21 years old and pass an application process which includes background checks, training courses, home visits, health exams and more. You will also need to provide references from people who can speak positively about your character.

Finally, it's important to remember that fostering isn't easy – it requires both patience and dedication to help children heal from their past experiences while preparing them for the future.
Foster Care Clothing Allowance California
Foster care in California provides a clothing allowance to help cover costs for foster children's apparel needs. The amount of the annual allowance varies by county and is intended to cover basic clothing items such as shirts, pants, shoes, coats, socks and underwear. It also covers specialty items like school uniforms or special occasion attire if approved by the county social worker.

The allowance can be used at any retail store that sells clothes or online retailers; however it cannot be used towards accessories like jewelry or purses.
How to Become an Emergency Foster Parent in California
To become an emergency foster parent in California, you must first contact your local social services agency to begin the application process. You will need to complete a background check, provide references, and have a home study completed before becoming approved as a foster parent. Additionally, you may be required to attend pre-service training classes or other related activities as part of the approval process.

Once approved, you can then work with social workers and other professionals who can help you find children in need of emergency foster care.
Conclusion
Foster parenting is a rewarding and challenging experience that can make an immense difference in the lives of children. Becoming a foster parent in California requires completing the necessary paperwork, attending training, passing background checks, and being approved by county social services departments. With dedication and commitment to providing love and care to vulnerable youth, families across California can become part of this life-changing process.

By following these steps, potential foster parents can take the first step towards helping create brighter futures for children in need.